Tidying up your garden can be a big plus if you're looking to move or sell your property but some people like to take it one stage further. In memory of the Summer just passed, we went in search of some of the best and most extreme garden features and makeovers out there, to give you some motivation for a bit of an Autumn tidy-up!
Eco-friendly shed with vegetable garden roof, North London
Winner of the 2014 'Shed Of The Year' competition, this garden den is more 'log cabin' than 'potting shed'. Its owner, Joel Bird, builds bespoke sheds for a living though, so we should probably expect his to be pretty special.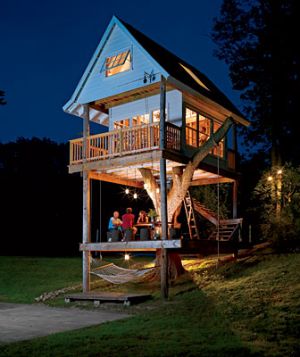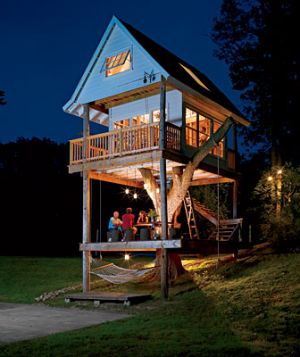 Sugar Creek Township treehouse, Wisconsin
Taking the concept of 'treehouse' to another level, this three story cottage weaves the tree into the fabric of the building that sits within it. It is the brainchild of a group of local carpenters and designers.
Turning the idea on its head, this design started with the question, 'where should the garden go?' and guaranteed both an incredible garden and an incredible house from the outset, creating a courtyard effect for the glass panelled living area.
Circular rooftop garden, unknown
Not everyone has got space to build a treehouse the size of a mansion in their garden but you can make your space look bigger. This small rooftop garden uses a circular design to create the illusion of more space. Also look at the different seating areas that were created as part of the design.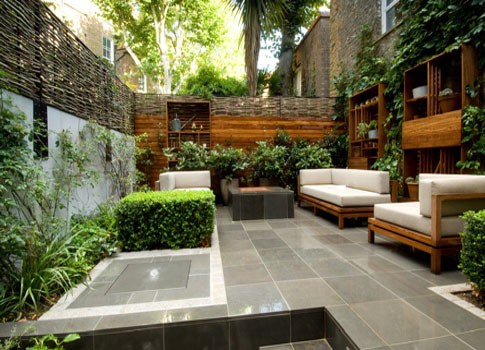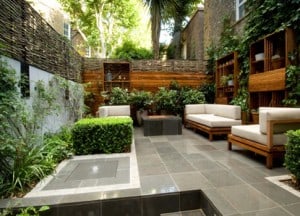 Bookshelf garden, unknown
Another good idea for small gardens is to create areas of interest, to encourage viewers that there is more to see than just the space itself. Look how many nooks and crannies this garden has created by including hardwood shelves as part of the design.
Something unique, Australia
This is a great blog featuring more ideas for adding to your small garden. How about trying to come up with a truly unique feature (check out the chair that folds out of the patio!), or painting your pots to create some colour. In our climate though, we're not sure how much use the outdoor shower would get!
Just good planting, unknown
Whilst the flashy design and features might look good, don't forget that just making sure your garden is fully planted can make a big difference. This simple design again uses a circle to create space, but it really comes to life because of the full selection of foliage.
---
Please be aware that by clicking on to the above links you are leaving the Ascot Mortgages website. Please note that Ascot Mortgages is not responsible for the accuracy of the information contained within the linked site(s) accessible from this page.
Your property may be repossessed if you do not keep up repayments on your mortgage.